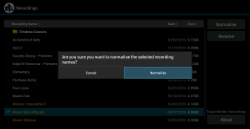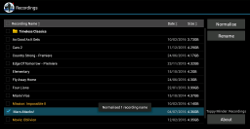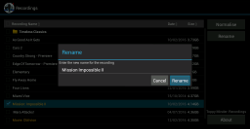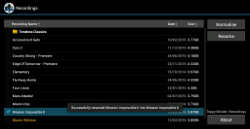 Download
Installation Instructions
Download the app to your 6211 and open it. The easiest way to do it is by using 6211's web browser - just navigate in it to the Downloads page and download the app. The system will ask if you want to install the app. The app requests permissions to read/write the storage (to rename the recordings) and to access the Internet (for the ads). Accept it. That's all.
The app was designed with a standard Toppy remote control in mind. All the features can be accessed with the standard arrow buttons and the Ok, Exit and App (white) buttons. The App button works on the 6211 as the Android Home button - it switches to the home screen, which is Live TV in 6211's case. The app remains active (passive, really) in the background. If you launch it again, it is resumed. The only need to switch to the mouse mode (the * button) is to click on the ads - Google's restriction.
Please do click on the ads to support the development of new apps and features. Please also consider making a small donation.